Dr. Meurig Sage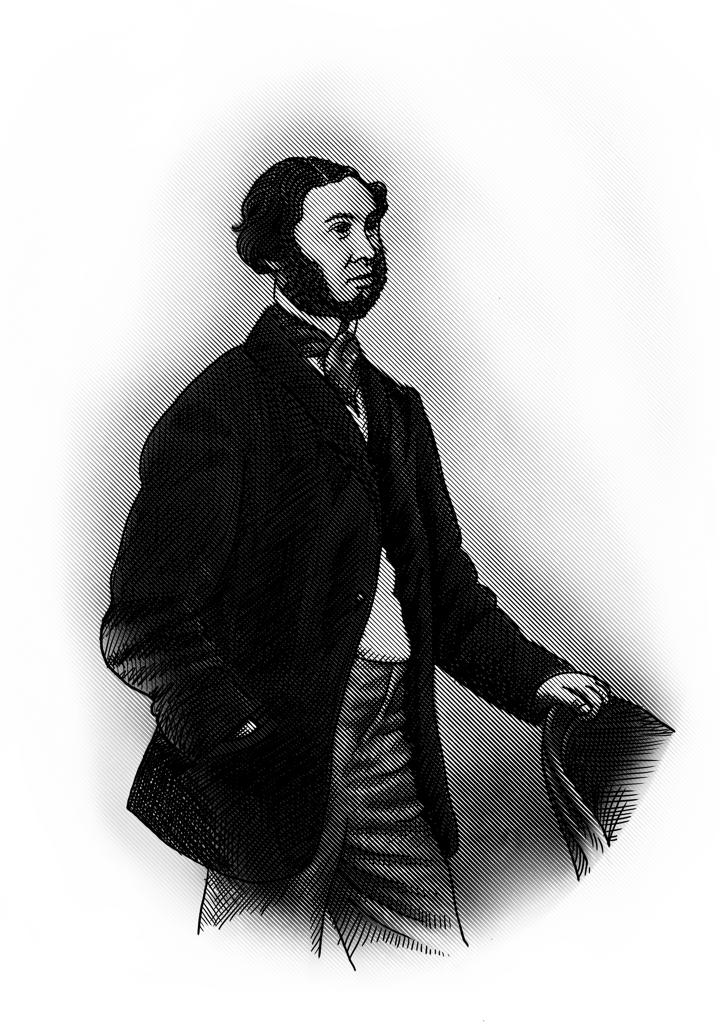 Dr. Meurig Sage, Illuminate in Good Standing, 1845–1915
The renowned cryptobotanist Dr Sage was a member of the Llandudno Chapterhouse during Chaptermaster Felton's turbulent tenure, and a colleague of Miss Julia Brazell. Said to have been possessed of a remarkably serene and phlegmatic nature, Dr Sage maintained a fine collection of unusual specimens and a robust correspondence with colleagues across the Empire.
After Felton's demise and the closing of the Llandudno Chapterhouse, Dr Sage's involvement in the day-to-day business of the society lessened. In 1874 the publication of his seminal paper "The Phylogeny and Taxonomy of the Sentient Angiosperms" (Cryptobotanical Gazette. XXIV (3): 145–178) drew him to the attention of the industrialist and society patron Henry Davis Pochin, and together the two of them made plans for the development of a cryptobotanical garden. Their plans were realised with Pochin's purchase of the Bodnant Estate in 1875, and along with the formal shrub garden and famous Laburnum Arch, Sage was responsible for the cultivation of the "special collection" in the estate's Far End.
In the years that followed Dr Sage developed a close friendship with Pochin's daughter, Laura McLaren, and is said to have never fully recovered after the tragic Blodeuwedd Incident of 1898. Nonetheless, in his later years he accompanied the plant-hunters Ernest Wilson and George Forrest on their expeditions to the Far East, returning with many exotic trophies including several sub-strains of magnolias of occult significance.
His tragic death at the "hands" of a hybrid rhododendron in 1915 remains a cautionary tale whispered amongst the society's cryptobotanists to this day.